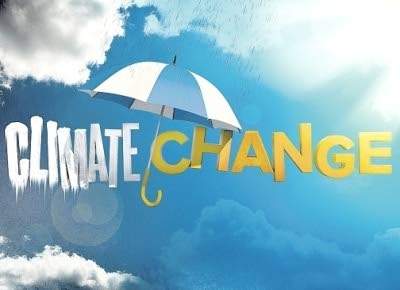 By Danson Imbwaga Matekwa
"The time is past when humankind thought it would selfishly draw on exhaustible resources. We know now that the world is not a commodity." Francoise Hollande, Former President of the French Republic.
Climate is a key resource for tourism and the sector is highly sensitive to the impacts of climate change and global warming, many elements of which are already being felt. Tourism is estimated to be responsible for 5% of global CO2emissions. Threats for the sector are diverse, including direct and indirect impacts such as more extreme weather events, increasing insurance costs and safety concerns, water shortages, biodiversity loss and damage to assets and attractions at destinations, among others.Globally – all major coral reefs are expected to be severely degraded by 2050 and 32% risk die-off by 2050.
Photo credit: Africa Wildlife Foundation
Tourism development has grabbed the attention of policy makers and politicians in Africa in the quest to achieve greater economic development through employment creation and catalyzing other related industries such as agriculture. With tourism growth as an almost certainty, its share of environmental pollution will increase. Climate change remains a threat towards sustainability of the tourism sector in the continent. Particular issues of concern include negative environmental impacts on destinations that affect the quality of life for the host community.
Climate-change impacts that affect tourism in African countries include: beach erosion, saline intrusion, droughts, flash floods and landslides, coral-reef bleaching, less productive fisheries and agricultural systems, changes in the preferences of tourists, etc. Today, new tourist centers and cities are planned to make them more environmentally friendly and sustainable.
Kenya is facing climate change induced challenges, such as variation in weather patterns, unpredictable water levels in lakes and rivers, frequent and prolonged droughts and flash floods.
Women fetch water from depleted Mara River Photo credit:Kiplagat, Standar
The country's wild life and other tourist attractions, which are major contributors to the nation's economy, are vulnerable to the impacts of climate change. For example, flash floods associated with El Niño rains and their impact on infrastructure especially in Maasai Mara and Lake Nakuru; prolonged droughts in major national parks; the shifts in wildebeest migration in response to rain fall patterns; and melting of snow caps on Mount Kenya due to increases in temperature.
With tourism contributing to 9.7% of GDP and 9% of total employment in the country in 2018, it is imperative for swift and tangible action to address the climate change challenge to avoid major losses. For the sustenance and further development of tourism, it is important that climate change is address holistically through favorable policies for mitigation and adaptation action on the ground.
https://koee.org/wp-content/uploads/2019/06/ar-309269942.jpg
290
400
developer
https://koee.org/wp-content/uploads/2019/09/download.jpg
developer
2019-05-03 09:18:02
2019-05-03 09:18:02
Tourism and Climate Change