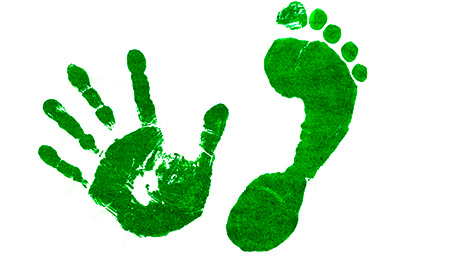 By David Wandabi – Programs Officer – Education for Sustainable Development (ESD) & Eco-schools Coordinator, KOEE
The Kenya Constitution 2010 prioritizes Sustainable Development as a National Goal. The Government of Kenya has therefore, an obligation to lead all citizens towards attaining this goal. The Government is committed to promoting ESD as a key factor in enabling sustainable development and quality education by implementing the Rio Conventions, UNESCO Global Action Programme (GAP) and the 2030 Agenda for Sustainable Development (Ministry of Education, 2017)
The country endorsed and adopted Agenda 21 that emerged from the United Nations Conference on Environment and Development (UNCED) in Rio de Janeiro in 1992 (UN, 1992). Chapter 36 of Agenda 21 elaborated the need for ESD.
The Environmental Management and Coordination Act 1999, Cap 387 is a framework law that provides for effective coordination and regulation of all actions that have a direct influence on the environment. Section 42 (4) of the Basic Education Act stipulates that 'the Cabinet Secretary of Education shall upon advice of the National Education Board advise the government on the promotion of environmental protection education for sustainable development'.
Kenya's development blueprint, Vision 2030, aspires to revitalize the country's economic growth through harnessing of its natural resources. Education is identified as a key driver under the social pillar. The inspiration was to have an ESD policy developed and all education interventions reoriented to address ESD.
The 2013-2018 National Education Sector Plan (NESP)[1] provides a strategy for education and training to promote ESD with reference to the United Nations Global Action Programme on ESD. This led to the development of ESD Policy for the Education Sector in 2017. The policy provides, promotes and co-ordinates quality lifelong education, training, research and innovation for Kenya's sustainable development.
Broadly, the following achievements have been realised with regard to the status of ESD in Kenya. Stakeholders for sustainable development are increasingly taking up education, public awareness and training to advance sustainable development. Secondly, the Government has incorporated education strategies, tools and targets into national sustainable development strategies, climate change plans and related economic frameworks such as the Green Economy. Thirdly, partnerships, collaborations and networks, for example, Regional Centres of Expertise (RCEs) have been formed to enhance the implementation of ESD. And finally, several teachers and education officials have been trained and a number of schools are practising ESD.
Kenya has been putting emphasis on approaches that promote whole-institution development of ESD such as Eco-schools and Green Campus. The Eco-schools Programme has been quoted in the Kenya ESD Policy for Education Sector 2017 as an effective whole institution approaches in mainstreaming sustainability into all aspects of the learning environment (ESD Policy for Education Sector 2017, Pg 5)
Sessional Paper No. 4 of 2012 on Reforming Education and Training in Kenya envisages a curriculum that is competence-based to foster quality education in the country (Republic of Kenya, 2015a). Through this policy, the Ministry of Education is committed to promoting ESD as a key element to enable sustainable development and quality education. To this effect, Kenya is currently rolling out a new Competency Based Curriculum for primary and secondary schools. The new curriculum has sections that deliberately show how ESD can be integrated into the curriculum as a pertinent and emerging issue.
Educators and trainers are powerful agents of change for implementing ESD UNESCO, 2014). The education sector has increased financial support for capacity development activities and strengthened the Kenya Education Management Institute (KEMI), the agency for building capacities of education managers. The Centre for Mathematics, Science and Technology Education in Africa (CEMASTEA) has been offering pedagogical leadership training to support teachers in implementing effective and innovative classroom practices. CEMASTEA has also been sensitising education and quality assurance officers and County Education Directors on effective management of sustainable and institutionalised in-service education and training of teachers (INSET). Development partners have continued to complement government efforts towards capacity enhancement of education managers (Ministry of Education, 2017)
Regional Centres of Expertise (RCEs) in Kenya have provided useful platforms for capacity building in the sector. As networks of formal, non-formal and informal education organisations, RCEs are catalysing and supporting the reorientation of education and training systems in their regions. The Education Sector is represented in each of the eight Regional Centres of Expertise (RCEs) that are operating in Kenya.
Despite all the milestones made in enhancing ESD in Kenya, improvement of quality of education at all levels of education still remains a challenge towards attaining ESD in all its facets. The ESD Post 2014 Consultation Report of 2013[2] for the "ESD: towards a programme framework after 2014 Survey reports that the overarching priority education areas and levels are teacher education, technical vocational education and training (TVET) and basic education (primary and secondary education).
Bibliography
Ministry of Education. (2017). Education for Sustainable Development Policy for the Education Sector. Nairobi: UNON Publishing Services Section.

---
[1] https://www.globalpartnership.org/sites/default/files/2014-03-Kenya-Education-Plan-2013-2018_0.pdf
[2] : Education for Sustainable Development: towards a programme framework as follow-up to the United Nations Decade of Education for Sustainable Development after 2014
Input from online survey for Member States, Key Stakeholders and UN Agencies
https://koee.org/wp-content/uploads/2019/10/1650058_esd100_avtryck_webb460.jpg
259
460
developer
https://koee.org/wp-content/uploads/2019/09/download.jpg
developer
2019-10-07 10:00:34
2019-10-16 11:55:15
Education for Sustainable Development in Kenya